Well, let's take a look...
So the restriction is that it must be Cthulhu or Hastur, either a Serpent, Cultist, or both, and preferably 4-cost? Are Neutrals OK too? I'll assume for the moment that they are.
I'm going to the Cthulhu deckbuilder here:
http://www.cardgamedb.com/index.php/CoC/cocdeckbuilder.html
I select Cthulhu/Hastur/Neutral, filter to Character cards, filter to cost 4+. Then I do a search on Serpent and one on Cultist.
We find Feathered Serpent (Murmurs of Evil) and Yellow Muse (Core).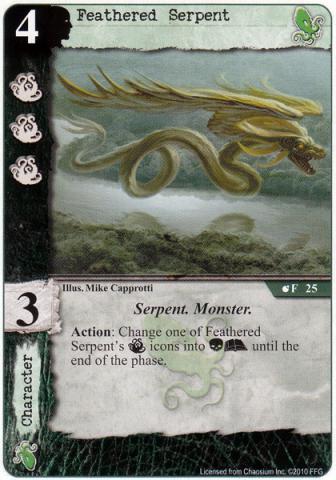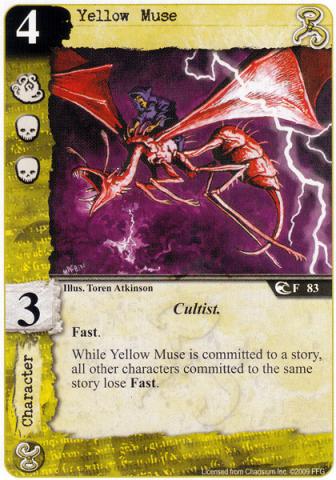 Both look like solid and thematic characters for your deck I think.